Module 2.0
The module is an integral part of the entire ant farm - the formicarium. It serves as a home for the ants. Inside each module there are corridors and chambers where the ants live, rest, and care for new individuals. It is also the place where the queen
herself is found, and she can be in peace and safety. That's why each module is equipped with a red lid to dim the light and simulate the environment of a real anthill.
* Ants are not included.
* The product is compatible with the previous version. :)
Module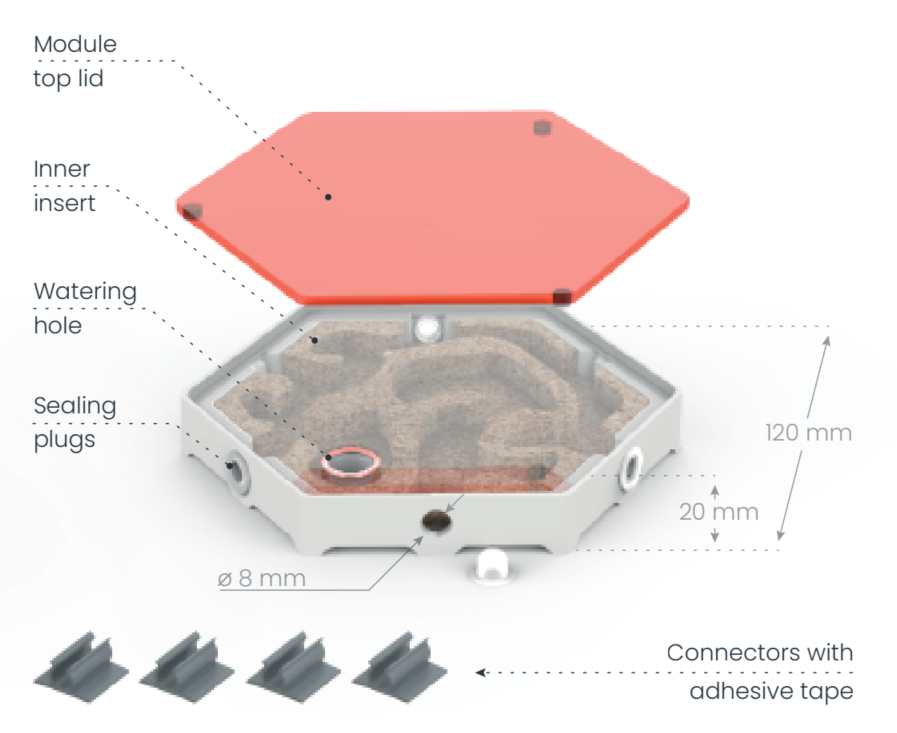 Choose Your Material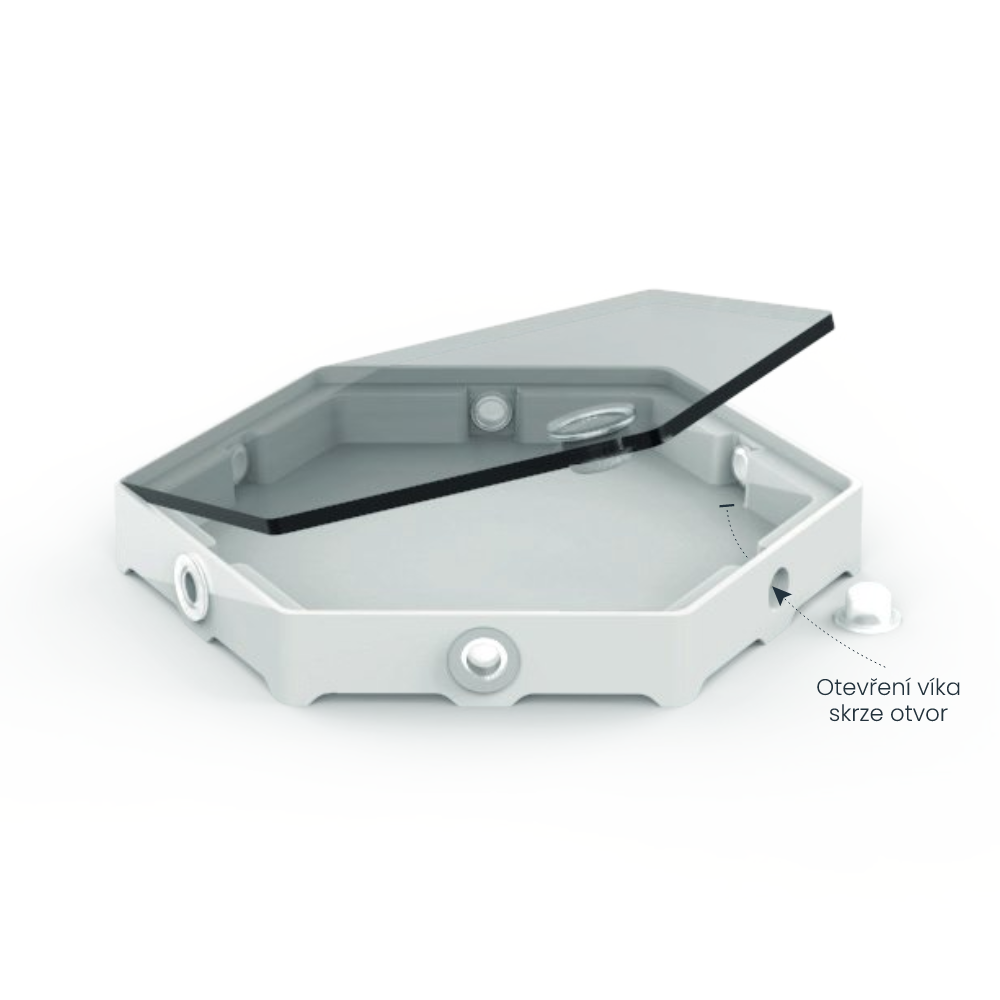 You can choose from several offered materials for the module where your ant colony lives. In case your colony is struggling, you can disassemble the module, replace the material with a new one, and start again without the need to purchase a new module or the entire STARTER set.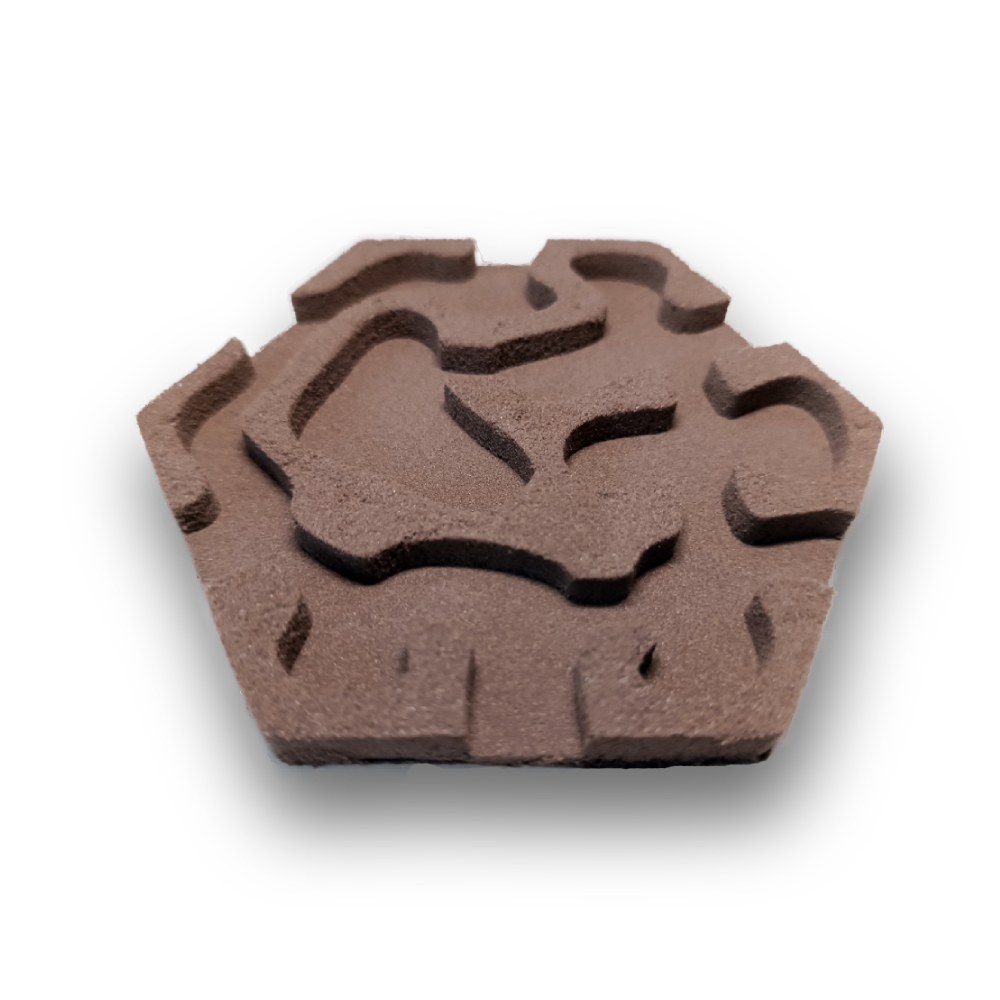 HAPPYfix
It's a material that retains moisture for a long time, is mold-resistant, and is based on natural components—making it extremely close to the natural environment of ants. You can read more about it here.
Suitable for all ant species.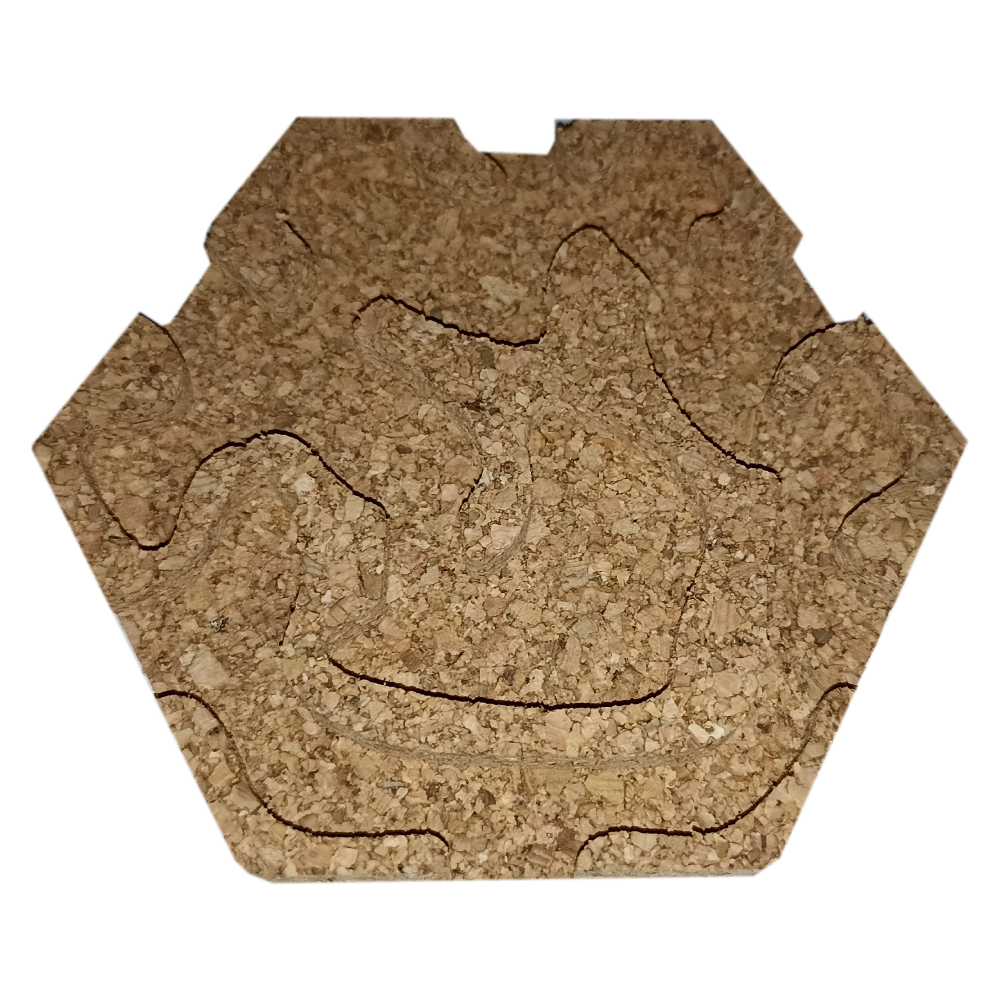 Cork
It's a natural material that easily absorbs and retains water. Some species, like Camponotus, can dig new paths and modify the cork. Excessive moisture may lead to mold growth.
Suitable for species: Camponotus, Messor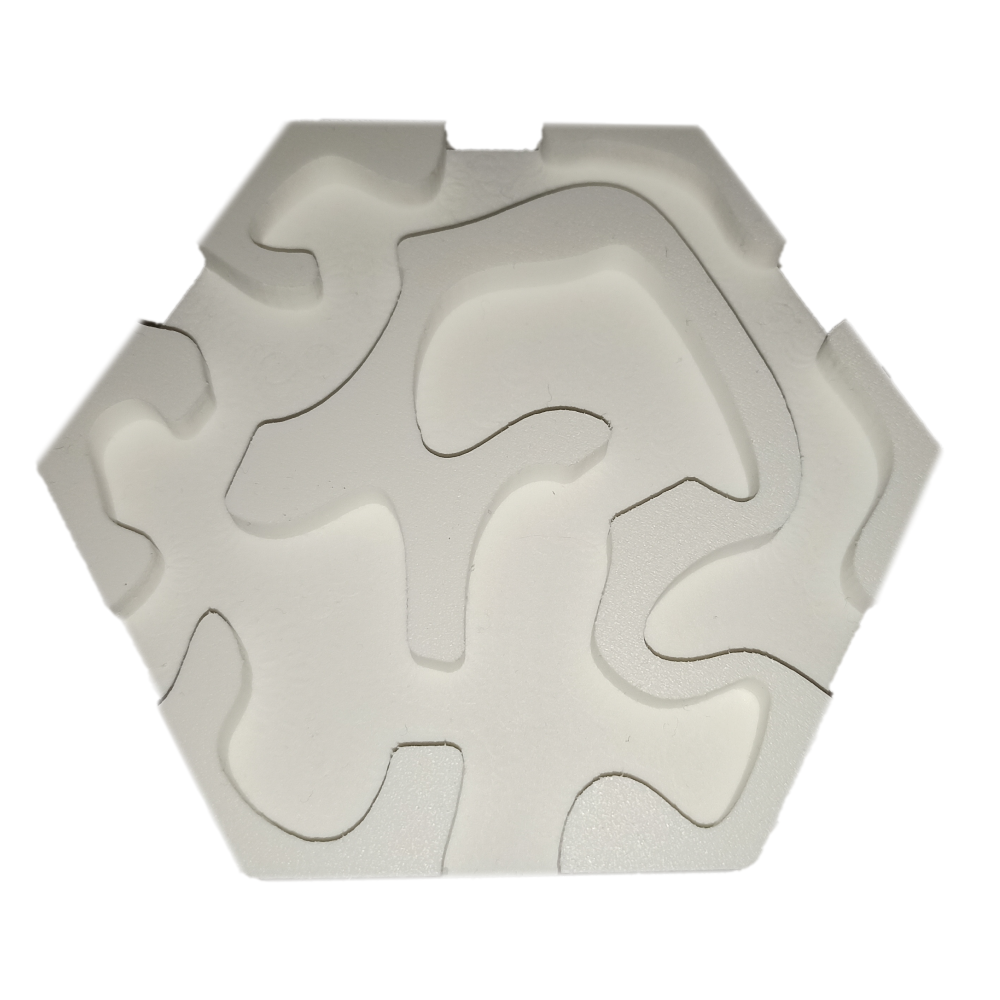 HAPPY foam
Material based on plastic that doesn't absorb water, but requires more frequent watering of the module to maintain humidity.
Suitable for species: Messor, Lasius
---
Easy Watering
A hole in the module allows for easy maintenance of the right humidity throughout the formicarium. Thanks to the extra-fine metal grid, ants won't escape, but they'll have a supply of water and air.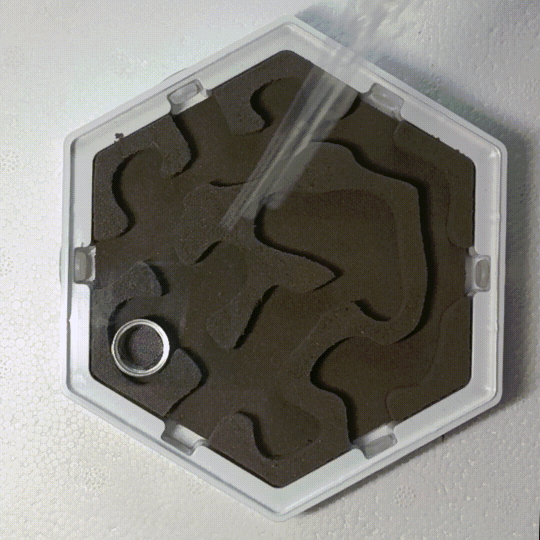 Modularity - Expand Your Colony!
The hexagonal shape resembling honeycombs allows you to expand the ant farm whenever you feel like it. You can add as many modules and arenas as needed, depending on the size of the colony. The entire formicarium forms a unified whole. Connectors are included in the package (4 pcs.).
---
Designed Product Made in the Czech Republic
This ant farm was conceived and manufactured in the Czech Republic, and its functional and attractive design will help you discover the hidden world of ants and make their observation easier. You can add decorations to the arena, and the formicarium will undoubtedly become a decoration for your room, school, or office.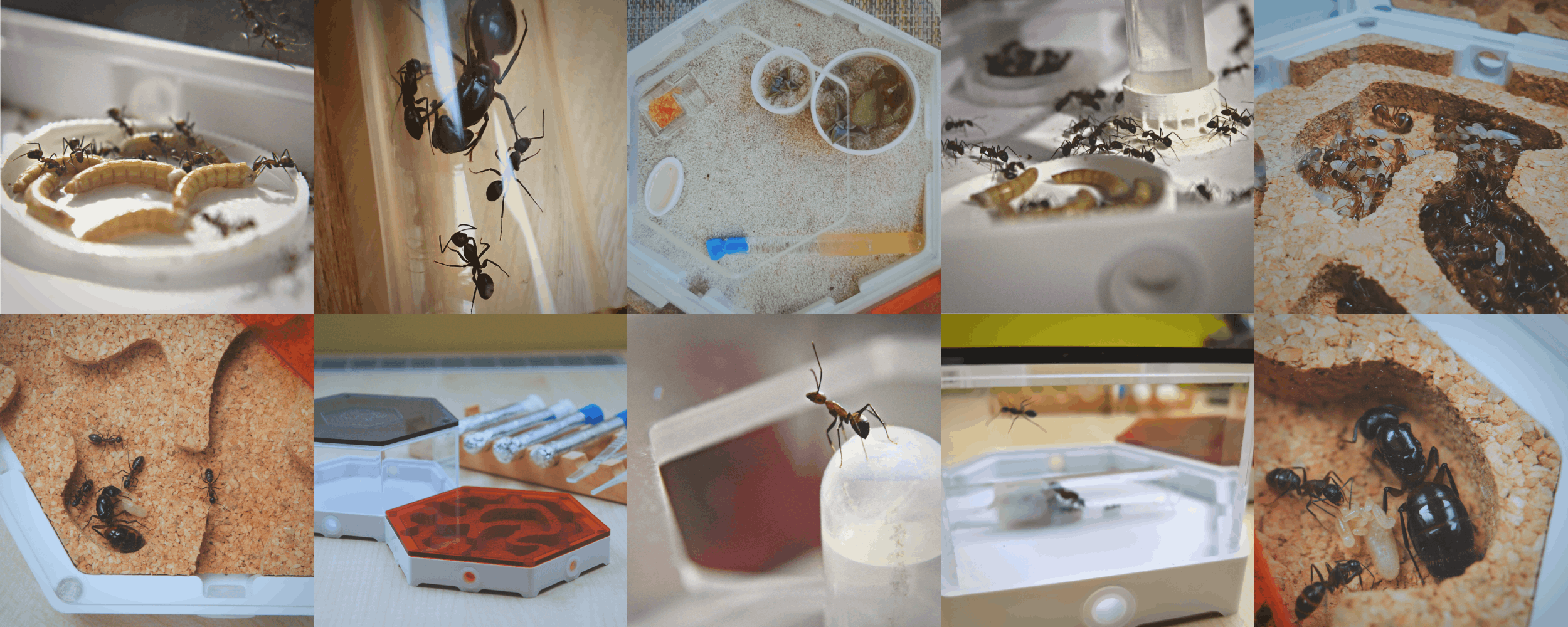 Specifications:
Total Size: Width: 240; Depth: 150; Height: 60 mm
Weight: 0.55 kg
Ant Capacity: 400 - 800 workers (depending on species)
Material: ABS plastic, PMMA Plexi
Module:
Cork Height: 10 mm
Hole Diameter: 8 mm
Total Height: 20 mm
Distance Between Parallel Sides: 120 mm
Arena:
Hole Diameter: 8 mm
Total Height: 60 mm
Distance Between Parallel Walls: 120 mm
For more information about ant keeping, visit the HappyAnt blog - ant keeping.